Principal's Message :
Dear Students,
From a modest beginning in 2001, we have excelled in every aspect of education, through effective management, teamwork & committed workforce. Kapil Gyanpeeth School with its object to achieve excellence focuses on three core areas: academic excellence, personal values, and social concerns. The academic flexibilities are complemented by a host of activities outside the classroom. Every student gets vast opportunities to participate in and contribute to a variety of co-curricular and extra-curricular activities. We lay emphasis on well-rounded personality development of the students and also in imbibing the importance of teamwork and integrity in them. We strive to develop in each student desire to work with vigor and commitment for the betterment of mankind and train them for  lifelong learning.
Dear students, please make the best use of opportunities, set your goals high & work hard to achieve your goals. You are the leaders of tomorrow, be it profession, industry, art & culture or any other field. Your hard work of today will catapult you to serve society in a useful manner. I encourage teachers to adopt innovative methods whereby learning becomes an enjoying experience. I look forward to your — student, parent, alumni, & employee to make use of the resources and facilities in the school and give your suggestions for improvement.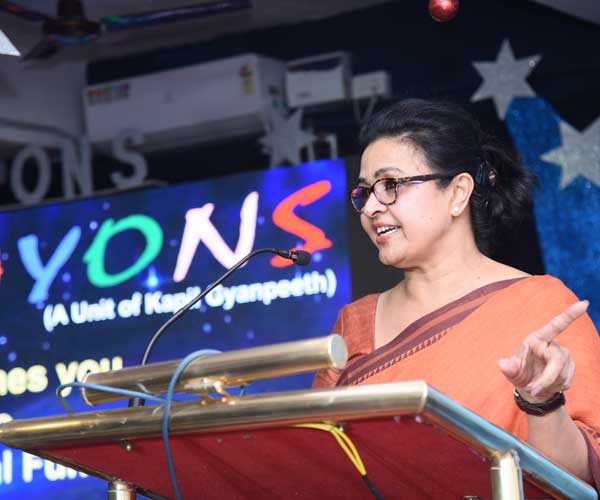 Karuna Yadav, Principal
The doors of my office are always open. Do not hesitate to contact me with any concerns or suggestions, or to work together in developing ideas that will ultimately benefit everyone in the Kapil Gyanpeeth School
With best wishes
Director's Message :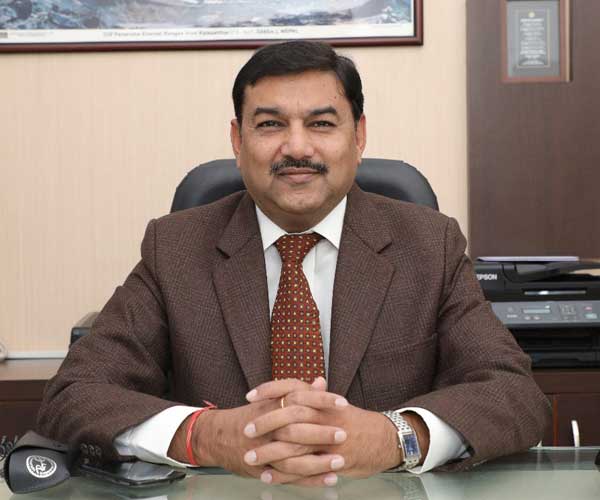 Manoj Modi, Director
Dear Students,
With English as a medium of instructions, the school aims at imparting education which helps the students in developing the scientific temper, modern outlook, and lore for the motherland, its culture, heritage, and traditions.
Our Inspiration :
Kapil Gyanpeeth (KGP) is a humble dedication to Late Sh. Kapil Deo Agarwal and to the cause of his firm belief that "Education is the most important tool for the overall development of mankind."
Shri Kapil Deo Ji, After getting his education at Pilani, Jaipur, and Agra, started his law practice in 1939 at Neem Ka Thana (Sikar) with a mission to serve the poor and the underprivileged. Soon, he became very popular with the masses and was elected to the Jaipur Legislative Council in 1945 as a Praja Mandal Candidate. He was again elected to the first Rajasthan Vidhan Sabha in 1952. He was the pioneer in preparing and getting enacted the "Rajasthan Tenancy Act 955" which changed the life of actual cultivating farmers.
Throughout his life, he worked for the upliftment of backward classes of the society and poor farmers.
The Kapil Smarak Samiti aims at fulfilling his mission.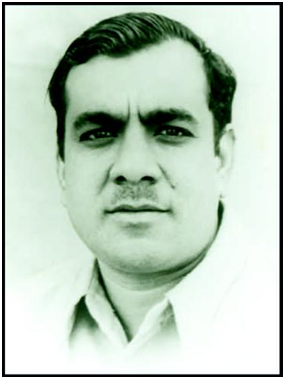 Late Shri Kapil Deo Agarwal