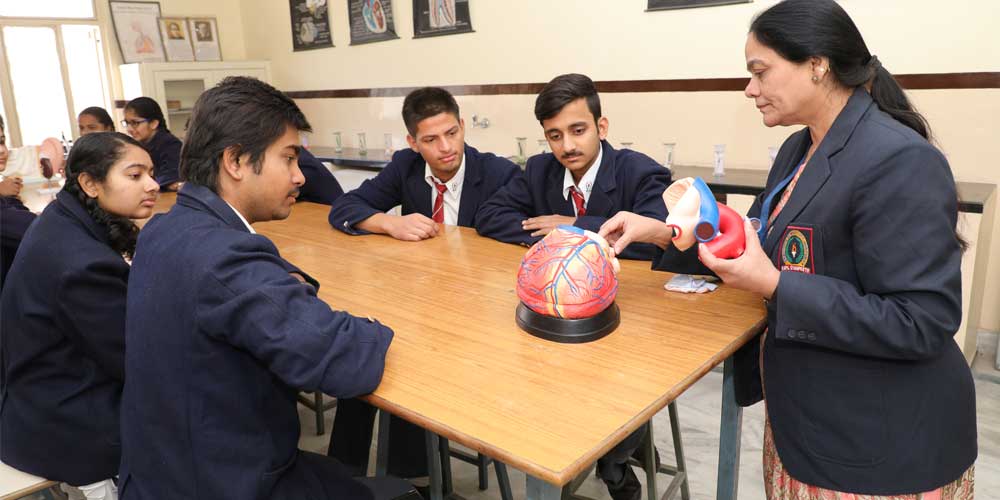 STREAMS
Science
Commerce
Humanities
When students enter class XI he/she has to decide which stream he/she would like to peruse for the rest of his/her life. Any times students opt stream as per their peer groups choice without checking their own. We at KGP suggest the stream students would opt after  detailed counseling.
This is the most important period in the student life. These two years will decide the direction in which his/her career will move. The school makes special efforts to ensure that students get the best teaching. All practical prescribed by CBSE are performed in state of art, physics, and chemistry, bio & computer labs. Students with Physical Education get, best practical training in various games as the school has ground for all games.
After completing the syllabus revision classes are taken. Frequently exams based on CBSE pattern are conducted. Students are guided as to how to attempt papers in exams.
The students continue their activities in sports, yoga and other fields. The school has a highly experienced & dedicated faculty. The teachers are always willing to solve the problems of individual students.
School offers 29 combinations to the students in Science, Commerce & Humanities. English (core), General Studies, Physical & Health Education, Work Experience & Environment Education are the compulsory subject.
Extra Curricular Activities
Robotics | Ucmass | Yoga | Skating | Art & Craft | Dance | Music  | Sports