About Kapil Gyanpeeth
The object of establishing KGP was to develop an institution imparting quality education at an affordable cost. Teaching Indian Values was of top priority. The School is run by Kapil Smarak Samiti a society registered under 'Societies Registration Act'
KGP is a well-equipped modern educational institution, with the integration of Indian values and western progressive approach. KGP has a vibrant campus far away from the madding crowd and polluted environment. It is spread over splendid 2 acres of land. Lush green lawns surrounded by plants and trees, give it a scenic view. Spacious, naturally lit & airy classrooms provide a healthy atmosphere. The ambiance is warm, friendly and full of life.
At KGP, social, moral and ethical values, which are ingrained within a broad and balanced curriculum, help to promote confidence, direction, and critical thinking skills in the students. This has resulted in the development of well-adjusted, adaptable and integrated future citizens.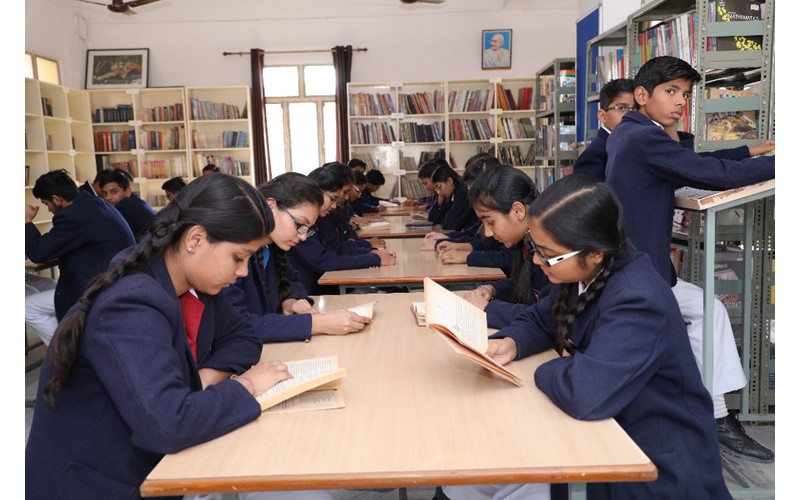 All activities at KGP revolve around our commitment to academic excellence, intellectual growth, and high standard Ethical awareness, sportsmanship, and community service. Depth and inquisitiveness are added to each student's thought process by our traditions and accessibility to a broad curriculum. The school serves grades from kindergarten to K-12 and is affiliated to the Central Board of Secondary Education (CBSE), Delhi. Medium of teaching is English in this Co-education school.
Committees:
Sexual Harassment Committee
Grievance Redressed Committee